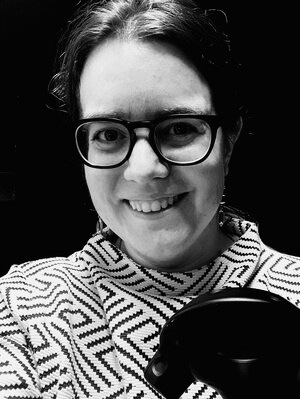 #DesignResearch was founded by Corina Paraschiv, under the umbrella of the Human-Centered Design Collective. Corina has graduated with a Masters in Healthcare Policy & Management, focusing on emerging technologies, and design at Carnegie Mellon University. She also holds a Master in International Business from Queen's University, as well as a cross-cultural leadership certificate through the Scholar Ship's consortium. Named Top 30 under 30 in IT, Corina has transferred her learnings from her client work with SAP, Decathlon International and L'Oréal to the healthcare space, with projects such as post-operation wearables flows design and virtual reality use case research for surgery.
Her recent design research projects have brought her to innovative organizations including the Pittsburgh-Based Jewish Healthcare Foundation and UPMC Children's Hospital of Pittsburgh, Chicago-based NorthShore University HealthSystem, West-Virginia Surgery VR company IstoVisio and LA-based chronic disease management platform Canary Health.
#DesignResearch is a social enterprise, combining a passion for excellent work with a desire for social impact. We work on projects that tackle patient safety, ageing, chronic conditions, inclusive care, mental health and other important spheres of health and wellbeing. Through our hiring practices, trainings and inclusive community projects, we also contribute to upskilling and cross-disciplinary learnings as well as contirbuting to economic sustainability.